Girls Be Brave

Girls Be Brave is a school program created by Michelle Poler, Founder of Hello Fears, to empower middle and high school girls to live with courage.
This program teaches students to:
- Make growth-based decisions
- Have the confidence to embrace the unknown
- Challenge the status quo
- Find their authenticity
- Embrace failure
- Redefine fear, from obstacle to opportunity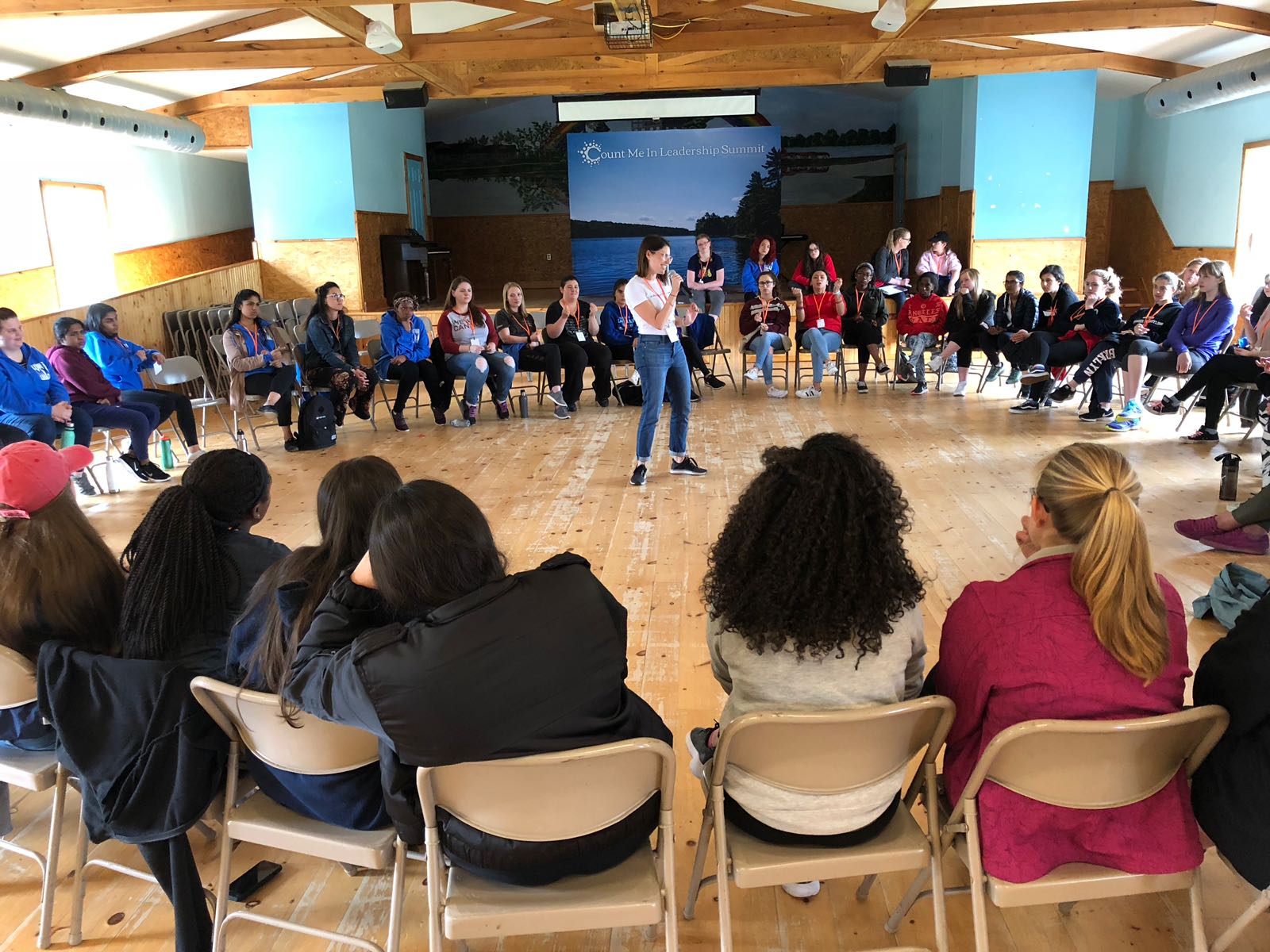 SCHOOL PROGRAM
4-week program designed for girls ages 11-18 (middle school and high school)
Week 1 – Fear Less, Do More

Includes:

Two LIVE keynotes delivered by Michelle Poler at the school, one for the girls, one for the parents
Confidence Workshop
Group discussion about what is means to be a BRAVE GIRL today. Group leader will extract powerful quotes from the group discussion and highlight them at the end.
Girls choose one fear to face in the upcoming week and get assigned an accountability partner
 

Week 2 – #WatchMe

Girls have one week to face a fear that can make them a better version of themselves. Once the week is over they take a group picture holding signs with the fears they faced.
The school will receive the powerful quotes the girls came up with during the discussion (week 1) nicely designed and printed to display around the school.
 

Week 3 – Courage Is…

Michelle will provide the school a retractable banner for the girls to fill in the blank: "Courage is ________"
This is for the school to keep as a reminder of Michelle's message of bravery.

Now the students have a full week to develop an article about their story of courage. They will have the opportunity to share their story at hellofears.com

Week 4 – Unstoppable

Once the girls upload their story of courage to our platform, they will have access to Michelle's online course "Unstoppable". This course will provide the students with additional tools, stories and resources to live courageously and under their own terms.